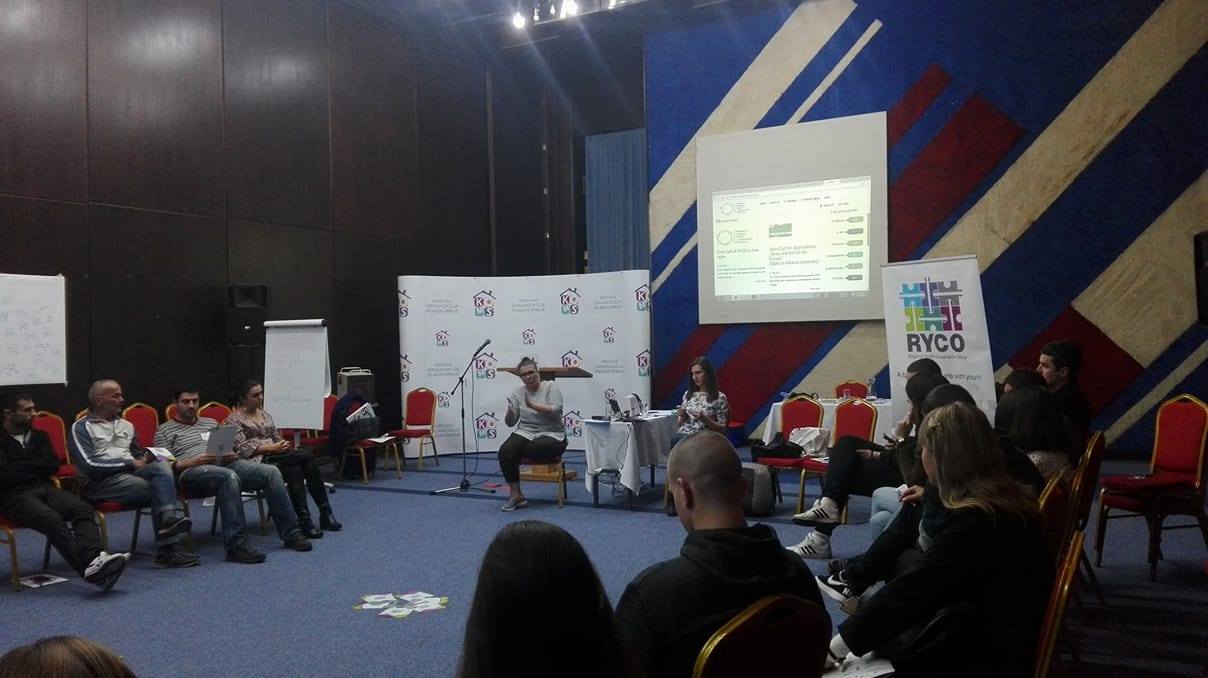 In the framework of the Counselling days of KOMS, MilicaSkiljevic from the National Youth Council of Serbia presented the Western Balkan Youth Cooperation Platform www.connecting-youth.org. Participants to this event were introduced with the main purpose of this platform and were explained in details on the possible tools they could use in the application preparation process. Present organisations had an opportunity to hear about the open call of the Regional Cooperation Office of the Western Balkans and learn on all available opportunities under the first call for proposals. The first Call and RYCO were presented by the RYCO Local Branch Officer in Serbia, Marija Bulat.

National Youth Council of Serbia organized the first national counselling for member organisations and other youth organisations from Serbia interested to apply for membership to KOMS. The main aim of this Counselling days was to determine the strategic direction of KOMS for 2018, as well as to present participants with the existing possibilities on cooperation in the Western Balkans region. In line with that, all present participants had an opportunity to discuss the potentials and limits of civil society as a whole, to determine the possible ways of expanding cooperation with other civil society organisations from the region.

The counselling days were the first out of various activities KOMS will organize for both member organisations and other youth organisations.