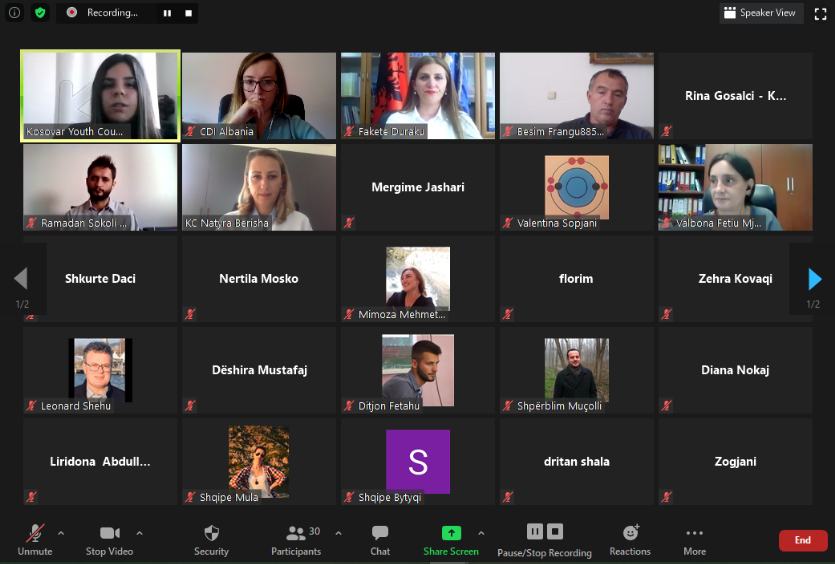 On September 21, 2020, the Kosovar Youth Council, in cooperation with Cooperation and Development Institute, Regional Youth Cooperation Office, and with the support of Hanns Seidel Stiftung and Polish Ministry of Foreign Affairs, organized the webinar titled "Unravelling youth employability and challenges". This event was part of the WBYCP 2020 activity plan and brought together representatives from the Ministry of Education and Science, youth organizations and education experts in order to discuss the concrete results of student return to schools, with a special focus on vocational schools, the process of attending practical and theoretical learning, and the issue of environmental safety during the Covid-19 pandemic.
In Kosovo, at the beginning of the school year, the schools have created a Task Force which is consisted of teachers, quality coordinator, parents and the president of the School Student Council. The aim is to ensure that students and all school staff are equipped with masks, disinfectants and other protective measures, to maintain social distance and more.
Learning was developed through various online platforms. All this has been achieved thanks to the will of some teachers who have been keeping students engaged through online learning, publishing on school social media pages videos and more of realization process of a practical work.
Vocational schools have received the main support from various NGOs and international stakeholders. Although advanced and modern facilities have been built which have laboratories and other spaces for the development of practice, there is still stagnation, especially with the supply of basic equipment for the implementation of practical learning.
Here you can find more photos from the event.