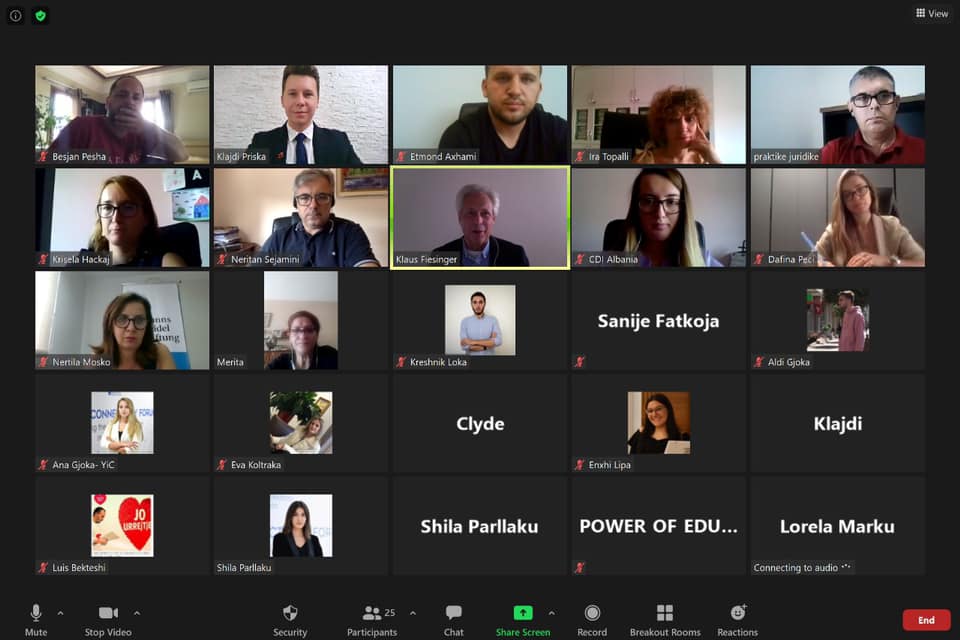 On September 18, 2020, the National Youth Congress of Albania, in cooperation with Cooperation and Development Institute, Regional Youth Cooperation Office, and with the support of Hanns Seidel Stiftung and Polish Ministry of Foreign Affairs, organized the webinar titled "Unravelling youth employability and challenges". This event was part of the WBYCP 2020 activity plan and the main theme of the discussion was the status of youth related Albania's progress achieved under the Polish presidency of WBS and youth unemployment in current times, the ways we got here and the plans for the future.
It was highlighted in the meeting that for young people living in poverty and in other disadvantaged situations, employment is often the main means for attaining a better life. Youth employment thus benefits from social development. The current state of the Albania's economic structure is old, undeveloped, and in desperate need for innovation and technological disruption. We have to address the issue by pressuring the institutions to create a nation-wide public discussion and dialog that hosts youngsters or their representatives to create policies that change programs in the educational system in order to address the lack of labor force that potential employers seek. In addition, social media has a huge role in shifting public perception in these issues.
Here you can find more photos from the event.