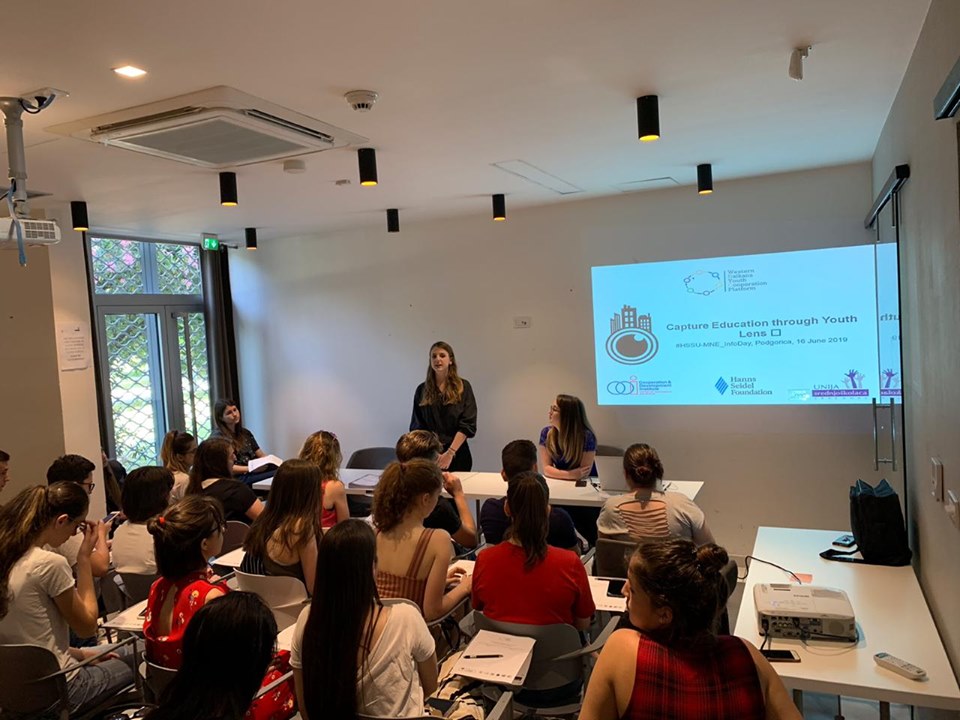 The next stops of WBYCP team were in Podgorica and in Belgrade where we met with the Member Organization's delegates of High School Students Union of Montenegro and Krovna Organizacija Mladih Srbije. These events provided a fantastic opportunity to get to know better and discuss with youngsters about the main challenges they face in the education system and in the opportunities they have to participate
After a fruitful discussion, together with the participants of Krovna Organizacija Mladih Srbije(National Youth Council of Serbia) we agreed that sharing good practices regarding youth participation between NGOs and youth wings of political parties in the WBs countries it is the key towards a better civic activism in the region.
While in Podgorica event, together with Unija srednjoskolaca Crne Gore (High School Students Union of Montenegro) we presented the Platform to Montenegrin youngsters and discussed with them the challenges and achievements of the Education System.
We couldn't be more inspired from the ideas, discussions and the feedback that we got from the youngsters in Serbia and Montenegro. For more photos click here.
Stay Tuned, there is more to come!