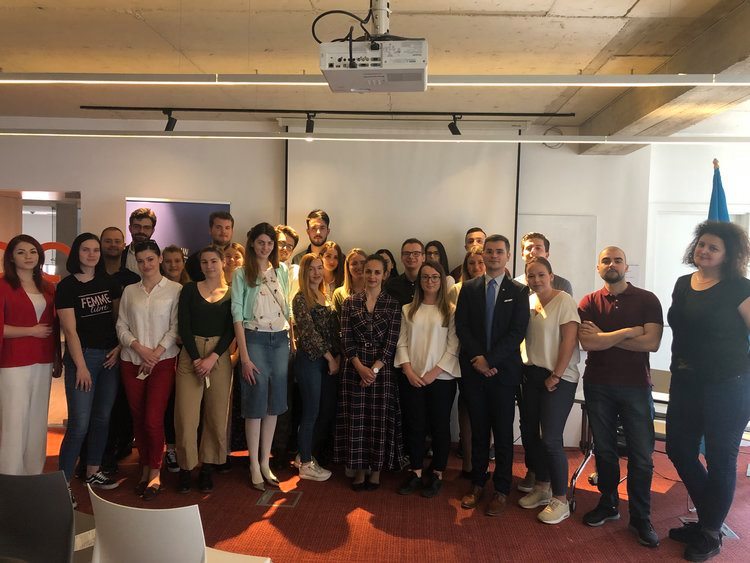 Each year WBYCP team travels across the countries in the region and meets with youngsters and youth organizations members of our partners. Last month we travelled to Skopje and Sarajevo and met with the Member Organization's delegates of National Youth Council of Macedonia and Bosnia and Herzegovina Association for United Nations.
In Skopje, during the General Assembly of the National Youth Council of Macedonia discussed what the platform stands for, the work done so far in enhancing youth cooperation and voicing up at the regional level, and upcoming initiatives. This year, NYCM will work together with its Member Organizations to explore the key reasons that stand behind the high rate of youth unemployment. In particular, the research will try to address the following questions:
How effective are the policies taken by the government to reduce youth unemployment?
How can youth organisations contribute in providing innovative solutions to this issue?
Second stop of our trip was in Sarajevo on 25th of May 2019. The Bosnia and Herzegovina Association for United Nations held its first info session for this year with youngsters and youth organizations from #BiH. Each time is a good opportunity to present the work each partner does in its country. In this regard, the President of the Association, Mak Selimovi?, gave an introduction regarding past and the future activities and explained the structure of the association. Afterwards, Lorela Marku, from Cooperation and Development Institute introduced the Western Balkans Youth Cooperation Platform (WBYCP) and the advantages it brings to its members. During this event, the participants had the opportunity to get to know WBYCP functions and to share their opinions and thoughts regarding youth issues in their country. A special focus was given to the research topic "(Un)locking Youth Participation Through the Educational System(s)". BHAUN has started to conduct the respective research within the WBYCP 2019 plan of activities. This event was a fantastic opportunity to discuss the methodology, the data gathering process and the reflections of the participants.
We're inspired by all the ideas and discussions shown by the youngsters in North Macedonia and Sarajevo. Next stop: Podgorica. Stay tuned!