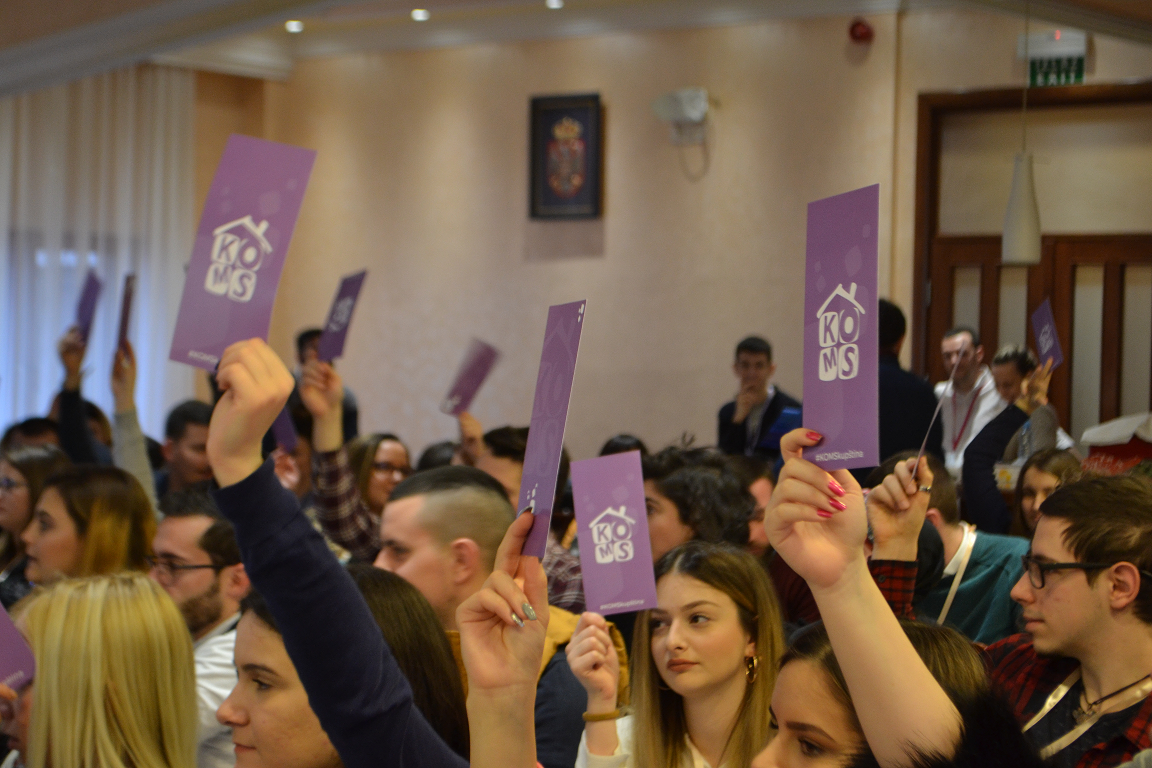 From 8th till 10th February, the National Youth Council of Serbia held its seventh General Assembly, which gathered more than 100 delegates, representatives of KOMS' member organizations. During the Assembly, annual reports for the year 2018 were adopted, as well as KOMS' Annual Work Plan for 2019.
The new Annual Work Plan foresees further development and promotion of the Western Balkans Youth Cooperation Platform. It was stipulated that regional mobility and cooperation among WBYCP partners in youth policy development should remain as one of the key activities of international programme of National Youth Council of Serbia. KOMS will, as an alliance of organizations, continue to develop policies and programs and promote active participation and networking of young people at all levels.
Also, starting from this year, KOMS has included Sustainable Development as an additional programme area and education was recognized as new priority topic for future work of the organization. The association membership is now increased, and with 13 new member organizations, KOMS gathers 108 organizations active in the field of youth.