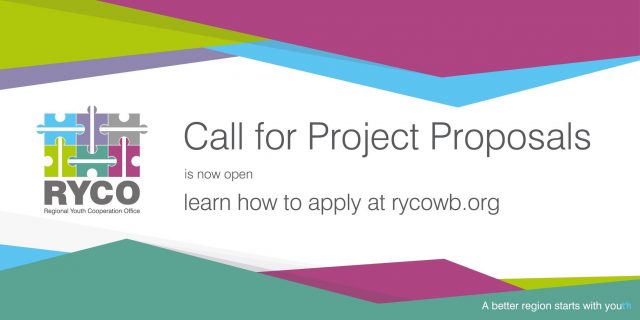 Regional Youth Cooperation Office (RYCO) has launched its second open call and is investing 1.000.000 Euros in regional youth exchanges organized by high schools and civil society organizations from the Western Balkans. The General Objective of this Call for Proposals is to increase youth mobility and intercultural dialogue, as well as creating an enabling environment for regional youth cooperation.
Western Balkans Youth Cooperation Platform has a dedicated space to share project ideas and submit Partnership Requests. When you submit your Partnership Request (here) all the partners satisfying the selected criteria by you, will be notified by an email. You can search among the 285 organisations and individuals who are registered to the platform and find the right partner to implement your idea based on your wished requirements.
Deadline for requesting any clarifications for RYCO is 18 January 2019 and the deadline for application is 25 January 2019. More information on the call can be found here.