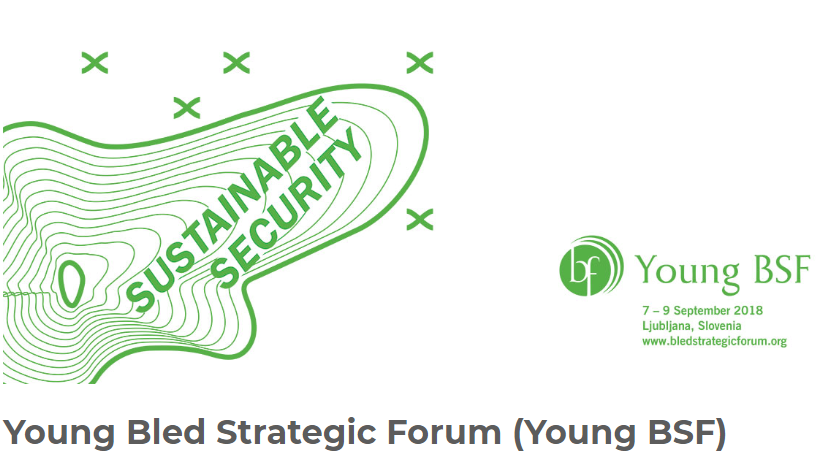 Western Balkans Youth Cooperation Platform is partnering with Young Bled Strategic Forum (Young BSF) "Sustainable Security: The Role of Youth in Bridging the Divide", which will be held in Ljubljana, Slovenia from 7-9 September 2018. The 2018 Young BSF will link the themes and role of youth with the main event, Bled Strategic Forum. Three topics from the main event will be selected and discussed from the youth perspective, while three outstanding young leaders will be selected to participate as speakers at the main event.

This year, the main focus point of the Young BSF will be 'sustainable security' and how preventive strategies can be used to deal with the root causes of instability by resolving the underlying drivers of insecurity and conflict.

#WBYCP will be powering and facilitating the "Night Owl Session Western Balkans" on September 8th, where youngsters, representatives from public institutions, academia, as well as national and global organizations will critically tackle regional issues such as: (i) reconciliation; (ii) security in the region; (iii) role of NATO; (iv) economic development; (v) youth migration; and (vi) youth participation in public life in Western Balkans.

The purpose of this discussion is to provide a space where young participants can have an opportunity to connect, engage in discussion and exchange views on innovative solutions for these issues. WBYCP will bring its contribution through its bottom up approach applied to youth cooperation in the region, and promote innovative ways to find answers to pressing regional issues.

More information on the Young Bled Strategic Forum can be read here. The agenda of the session powered by WBYCP can be read here.