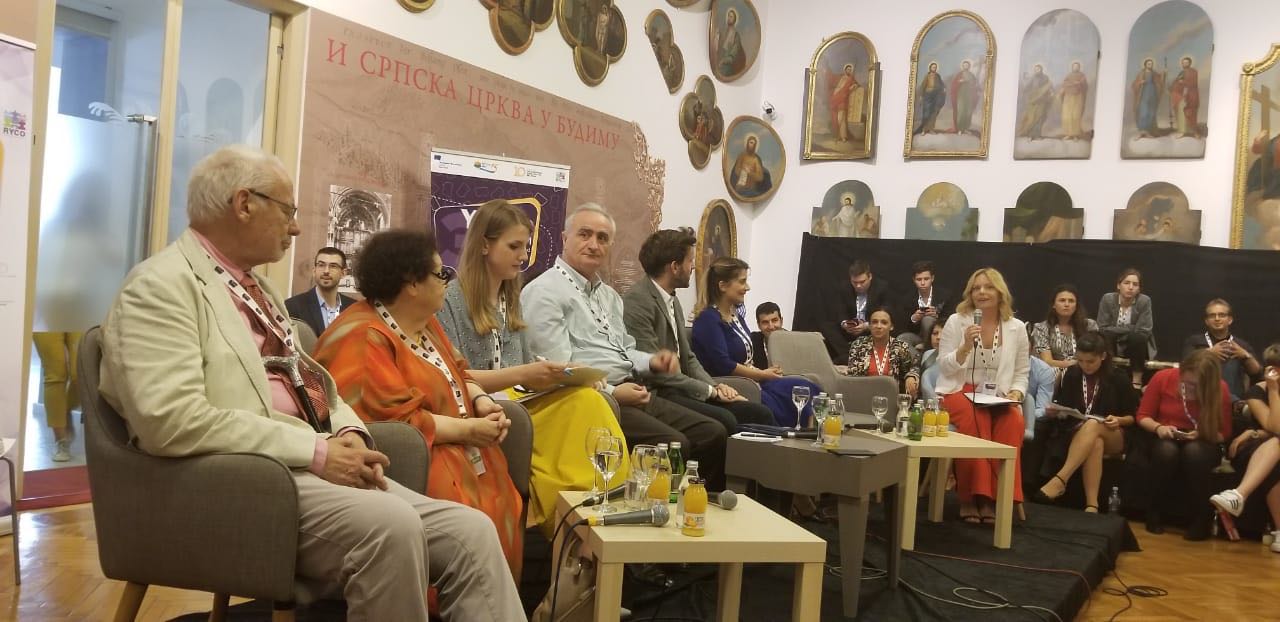 The Third Regional Youth Forum took place in Novi Sad, Serbia on June 29 till July 1st. The event gathered around 200 young leaders, representatives of youth organizations and committed youngsters from the Western Balkans region. Western Balkans Youth Cooperation Platform attended the Forum as well. Andrea Micanovic, President of the Board of Union of High Schools Students of Montenegro, a WBYCP partner, participated to this youth event.

The Forum is an annual conference which brings together young leaders, action-oriented and young activists from the WB6, in order to engage in discussions on important topics and find or propose solutions based on previous experience and active social participation.

Andrea was a panelist during the panel discussion "Generations in Dialogue - Reclaiming Democracy - A Quest for a Democratic Polarization: From the Western Balkans to Europe and back". During her intervention she presented the WBYCP, as an useful tool for getting youngsters in the region united and committed to implement joint initiatives.

At the end of the discussion panel we received a motivational comment from a participant: "I have not heard about the Platform until today, but it sounds like a perfect opportunity for all of us young leaders that came here to overcome the distance between us and be united by the same goal."

The Forum's conclusions will be presented at the upcoming fifth Berlin Process summit that will take place in London on July 9th-10th.