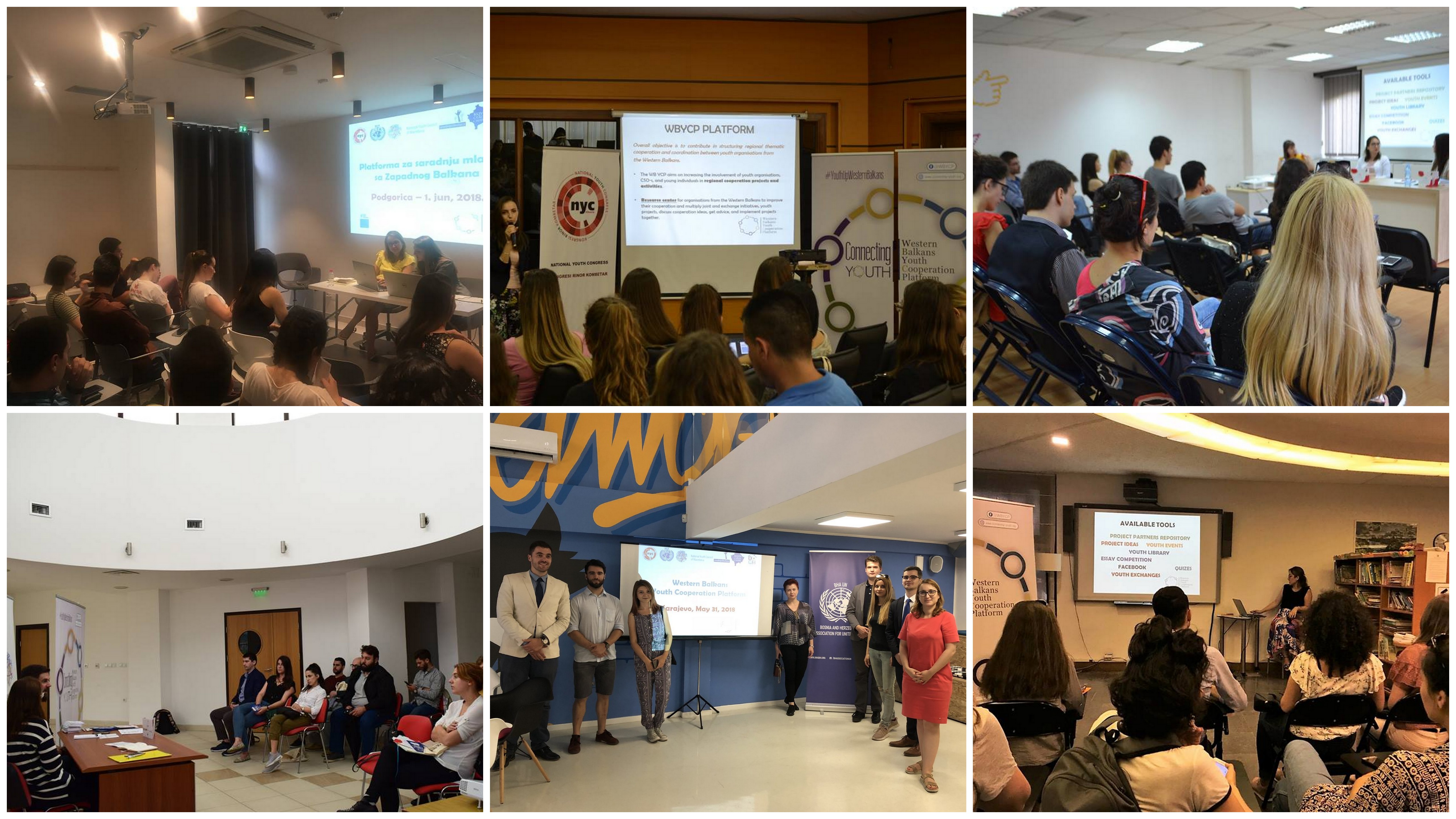 Over the last weeks we travelled in the six capitals of the Western Balkans countries. Our trip started in Sarajevo, continued in Podgorica, Prishtina, Tirana, Belgrade and ended in Skopje.

During these meetings organised by the partners of the Platform in the region, i.e. National Youth Congress of Albania, National Youth Council of Macedonia, National Youth Council of Serbia, High School Students Union of Montenegro, Central Youth Action Council of Kosovo and Sarajevo Model UN in Bosnia and Herzegovina, we had the opportunity to meet and discuss with representatives of youth organisations, informal groups, student groups and youth political forums, who are very proactive and dedicated to contribute to the development of their local communities.

The Essay Competition "3 reasons to stay in my country" was very welcomed by young people and this motivates us even more to undertake such initiatives for young people from the Western Balkans. There are only few days left from the deadline for submitting the essays, so whoever is applying and wants to become part of a special youth exchange programme in Tirana and a Regional Youth 4UM, the time is running out, so Hurry Up!
Read through the information and rules HERE and submit your essay.
Deadline for submitting essays: 02 July 2018, 18.00hrs.
The discussions made in each country have brought to attention some important issues that remain common challenges for the future:
Creating more networking concrete opportunities to voice up relevant youth issues at a regional level.
Enhancement of regional cooperation on specific common youth issues such as education, employment, participation in the policy making, etc.
Creating interaction opportunities with policy regional and EU stakeholders in order to havea more united youth approach in the WBs.
How to make these cooperation initiatives more sustainable and provide continuous support to young organisations that are making efforts to be actors of change in their contexts.
Let's keep up the pace!
Thank you Hanns Seidel Foundation for supporting this bottom-up initiative!