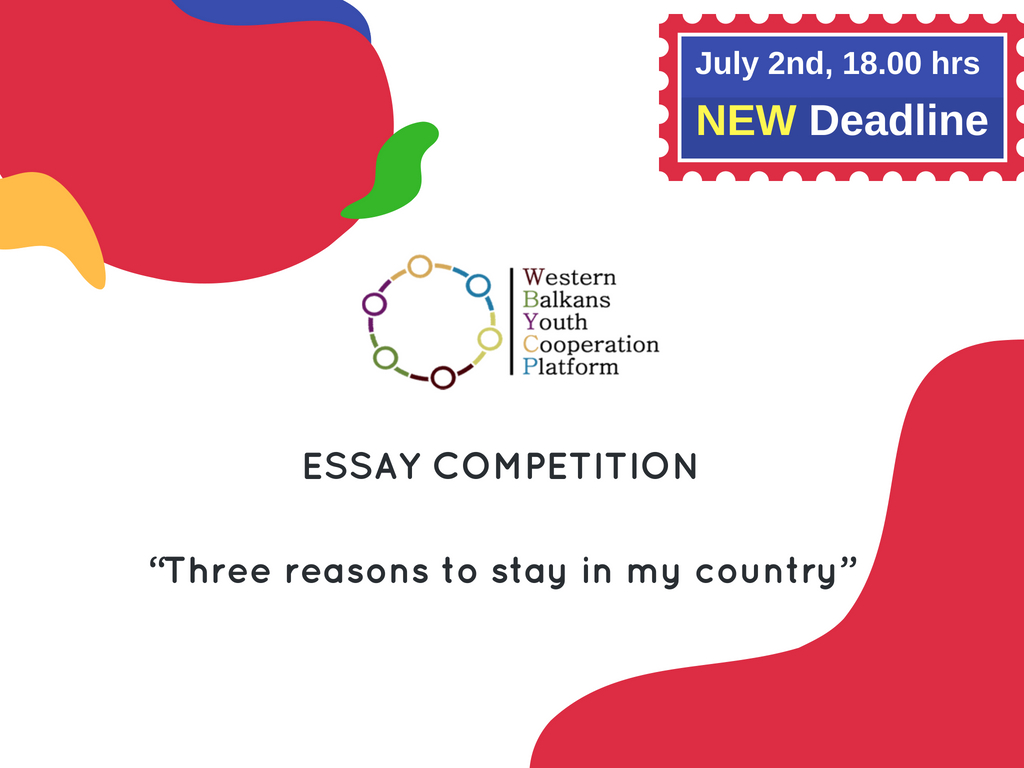 Due to many requests, the submission deadline for our Essay Competition has been extended by one week. The new deadline for submitting the essays will be Monday 2nd July, hrs 18.00

This extension will provide youngsters, especially from Serbia and Macedonia more time to get introduced with the #EssayCompetition. As part of our tour in the six Western Balkans Region we will be:
Click
here
for full information on how to participate to this exciting opportunity.