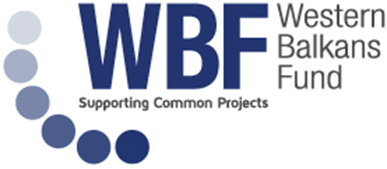 Western Balkan Fund promotes cooperation and strengthening the relations between Contracting Parties by sharing common values between citizens, civil society and non-profit organizations in the region, and improving the people-to-people contacts. Civil Society and other non-profit organizations are eligible and encouraged to apply with projects falling in the following thematic areas:

Cultural Cooperation
Education and Scientific Exchanges
Sustainable Development
Promoting cross-border cooperation, gender equality and youth are the cross-cutting issues covering all actions under WBF key areas of activities.The project application should cover at least one of the above thematic areas of intervention.
Projects should develop meaningful cooperation between the entities in the WB region and should be implemented within an active cooperation of at least3 entities from different WB Contracting Parties (preference will be given to those projects involving a higher number of partners from different Contracting Parties. Projects shall be implemented within 12 months from their envisaged start and the requested budget per project cannot exceed 12,000 EUR.
Deadline for submission of the projects is: 23:59 on Friday, 22 December 2017. The call documents can be consulted
here
.