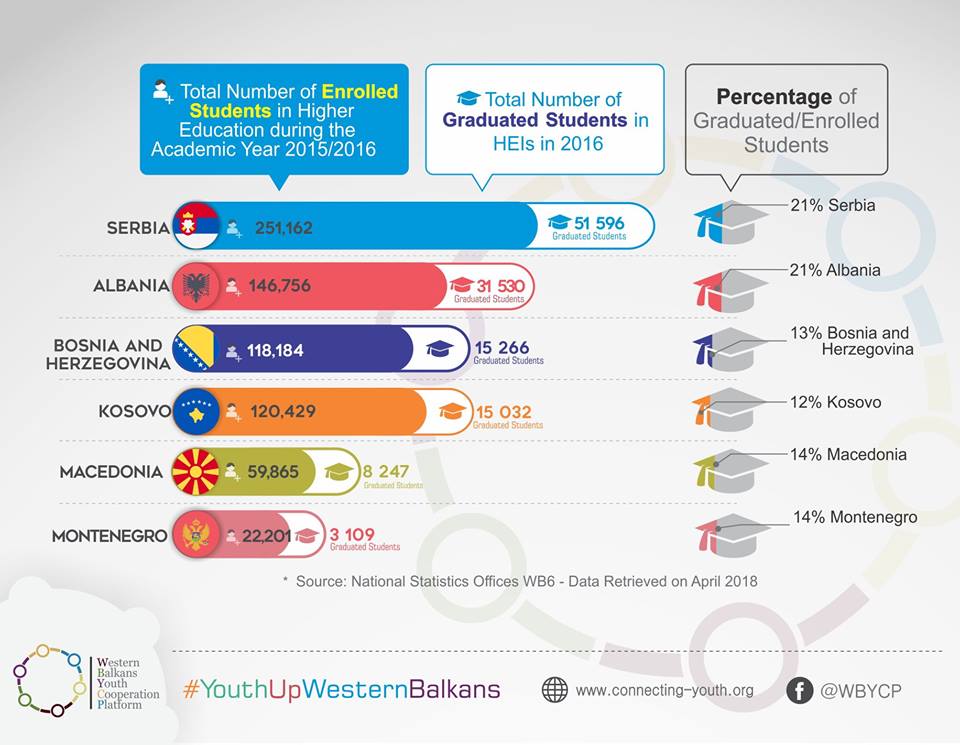 In 2016, 124,780 students graduated in #WB6, while a total of 720,000 students enrolled in Higher Education Institutions in the academic year 2015-2016 in the WesternBalkan countries.
Our newest infographic provides a comparative overview of the figures that each WB6 country shows with regard to enrollment and graduation numbers size for the academic year 2015/2016. Albania and Serbia have the highest absolute number of enrolled students, but in relative to country population number, Albania's enrollment rate is 1.5 times higher. Both countries exceed the rate of 20% of graduated vs enrolled students, while the other countries of the WB6 reach lower values of this indicator. In terms of relative values, Kosovo has the highest number of enrollments in the HEIs related to its population.
Is a University degree in WB6 the best passport towards youngsters employability in WB6?