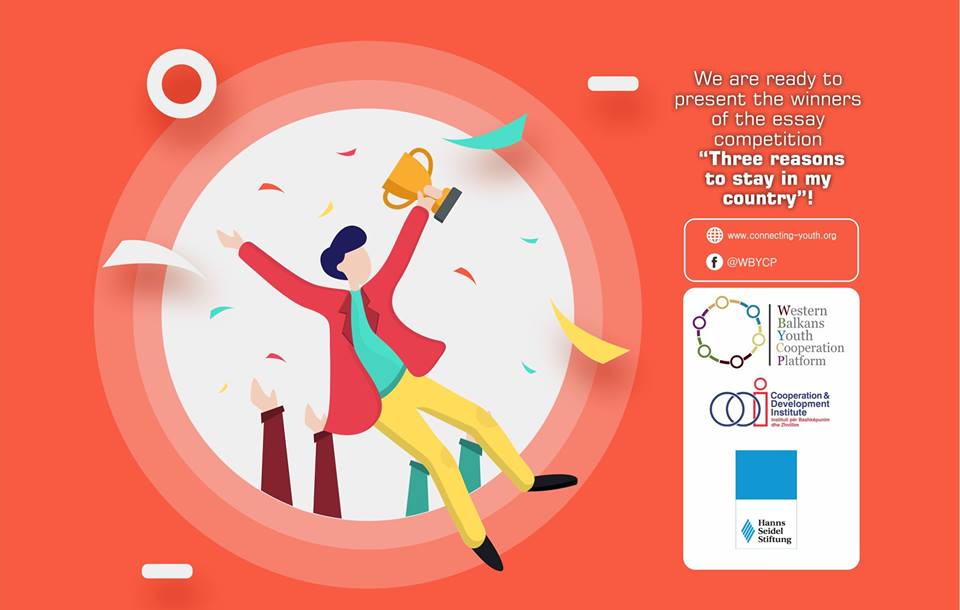 WBYCP organized closed an essay competition call directed to youngsters from the Western Balkans aged 16-24 willing to share their opinion about the topic: "Three reasons to stay in my country". After an assessment process, there will be 2 selected youngsters per country (12 in total) that will be invited to Tirana to take part to a special youth exchange programme on 9 - 11 October in Tirana and a regional event on October 12th entirely dedicated to Balkan youth topics, and why Balkan youth has a future here.
Now we are ready to present the winners of the essay competition "Three reasons to stay in my country". A big thank you to everyone who participated in the competition and took the time to write passionately about their today and tomorrow life in the Balkans!
Congratulations to all the selected 12 youngsters from Albania, Bosnia and Herzegovina, Macedonia, Serbia, Montenegro and Kosovo! We look forward to welcoming you all in Tirana in October!
Click here to meet our winners.